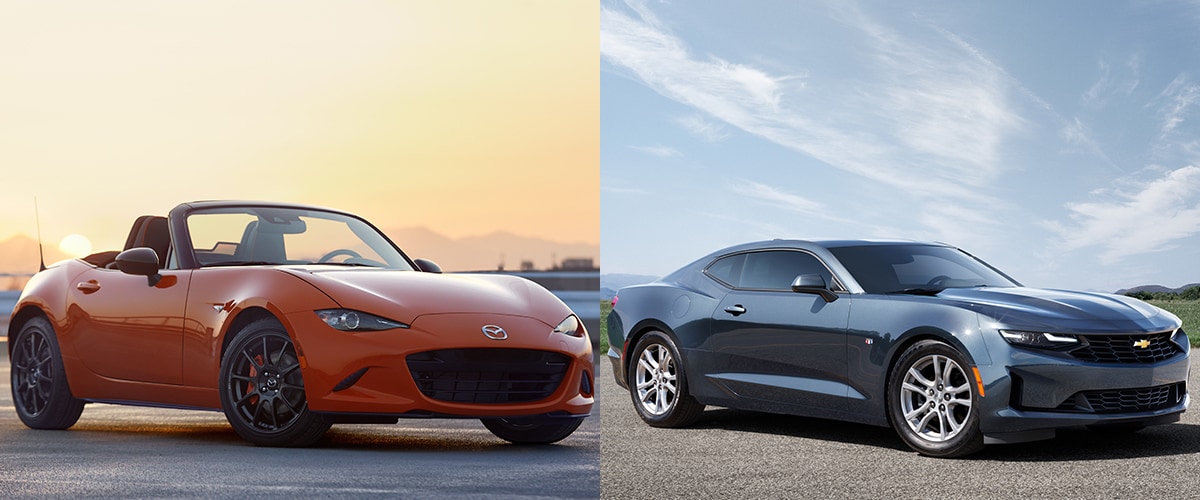 How Does the New 2019 Mazda MX-5 Miata Stack Up Against the 2019 Chevy Camaro?
For those that have been looking for a reasonably priced sports car with thrilling performance features, the Mazda Miata has historically been the car of choice. With open-air driving, engaging capabilities, and a sleek design, the Mazda MX-5 Miata offers an exciting driving experience. The Mazda MX-5 Miata's well-rounded design has earned it a spot as the best-selling roadster of all time.
The Mazda MX-5 Miata has proven itself as an excellent choice in a sports car, but how does it compare to the latest Chevy Camaro. Let's break down some of the key features of each so that you can have a better idea for what will suit you best.
---