?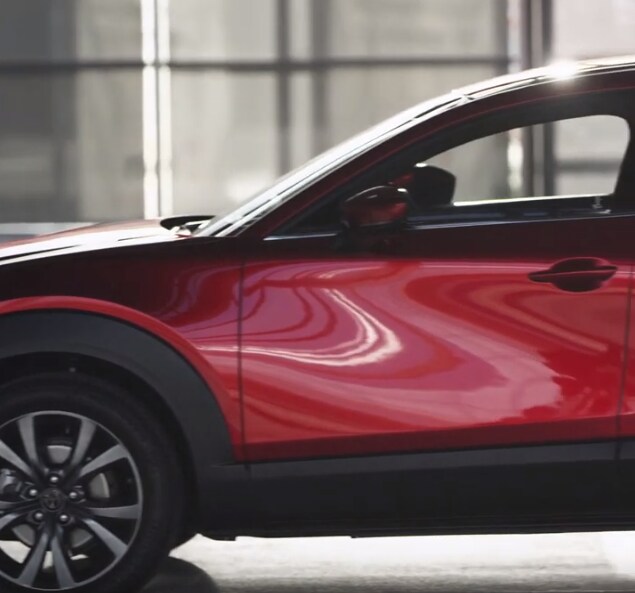 There's been a lot of buzz surrounding the latest compact SUV coming from Mazda in 2020. The Mazda CX-30 is rumored to fall in size between two other popular Mazda models. Bigger than the Mazda CX-3, but smaller than the Mazda CX-5, it's a true crossover and should appeal to those Butler drivers looking for a manageable midsized SUV.
All About the Design
There haven't been any details dropped about the specifications on this unique model, but we do know quite a bit about the interior and exterior design qualities that are sure to impress Lodi SUV shoppers.
Inspired by the stroke of a paintbrush, the exterior of the Mazda CX-30 has a forward-movement quality about it that has been created to inspire the driver to become energized as they move down the road.
For the interior design, Morristown drivers will appreciate the attention to detail evident through the use of rich, warm-toned textures and premium materials utilized throughout the cabin. A mixture of stitching patterns, fabrics, leathers, and surfaces are spread all along the dashboard, seats, steering wheel and gear shift. This gives the look of a more welcoming interior and invites riders to touch and feel the craftsmanship evident in all Mazda models.
Wayne Mazda is Excited to Introduce the Mazda CX-30
We are thrilled to introduce this exciting new addition coming soon to our SUV inventory. We hope that Ramsey shoppers will find it a perfect fit for their lifestyles. Stay up to date and get more information on the release of the Mazda CX-30. We can't wait for you to meet this exhilarating new model, promising to deliver agility and versatility. Keep your eye out for this beauty on the lot.