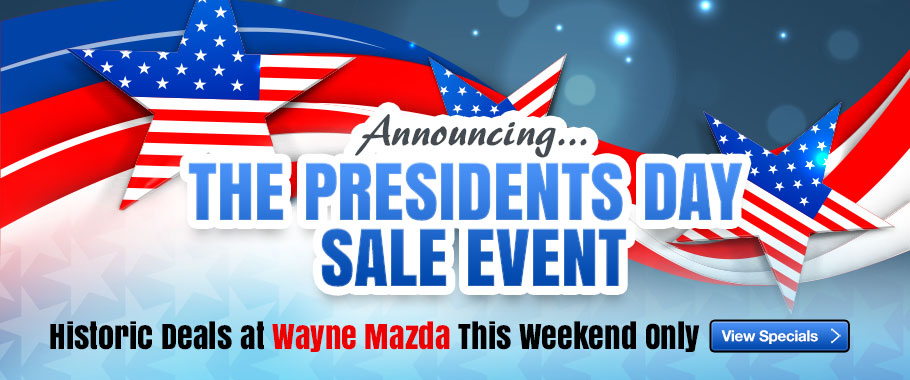 Deals So Great They Deserve Their Own Holiday!
We're hosting the holiday sales event that will end any debate about whether it's time to buy a new or used Mazda.
For Thursday through Monday only, we're accepting any reasonable offer on any new or pre-owned car! All you need to do is stop by.
Of course, we'll probably accept a few unreasonable deals as well, but either way, you'll get super deals that go way below invoice price!
Some of the deals we're allowed to print include excellent lease pricing as low as $89 per month and financing rates as low as 0.9% APR. 
All these deals have to be done in-person due to manufacturer regulations, so be sure to come by and take advantage of these historic specials before it's too late.
Regards,
Wayne Mazda